Women's History Month celebrates the contributions women have made to the United States and recognizes achievements made over the course of American history in a variety of fields. Womxn@Dox is committed to working closely with our allies to create a culture of inclusion and equal opportunity. We had the opportunity to catch up with a handful of inspiring women at Doximity to discuss their experiences and accomplishments that have motivated them to elevate others. This week, we interviewed Angelica Recierdo, MS, BSN and Elizabeth Widman, Ph.D, MSc, MApplSc.
Featuring:
Dr. Bushra Anjum - Data Lead and Analytics Manager
Shivani Balan - Senior Marketing Director
Nancy Htay - Client Success Specialist, Hospital Solutions
Angelica F. Recierdo, MS, BSN
Elizabeth Widman, Ph.D, MSc, MApplSc
Angelica F. Recierdo, MS, BSN, Clinical Content Editor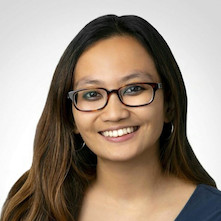 1: What is the best advice you have received in your career?
After graduate school, a friend/mentor told me to build up how much "work" I put in (in my job or even in personal relationships) so that you're not taken advantage of and can manage expectations. I think he could tell I poured my heart and soul into all of my endeavors and wanted to advise how he personally prevents burnout and keeps his own cup full. It's definitely been challenging to do this, especially during the ongoing pandemic as life/work continues to blur.
Another piece of advice I think about often was given to me by my current manager, Lydia. She loves plants and told me to plant roots and watch them grow under me. I'm passionate about a lot of issues in healthcare (interprofessional teams and racial health equity to name two) and her advice helps me see the potential for growth of projects I want to pursue.
2: What does equality mean to you in the workplace?
I strive and hope for workplace equity and to me that means credit where credit is due. Whether it is a public acknowledgment or private through individual compensation, women and especially women of color, deserve to have our talents, skills, and emotional labor recognized and praised.
3: What are you choosing to challenge?
I am choosing to challenge myself to see how deeply I can love and care for myself so that I can show up fully in the communities I am a part of and in the work I am passionate about.
Elizabeth Widman, Ph.D, MSc, MApplSc, Machine Learning Engineer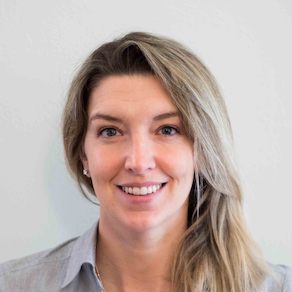 1: What does leadership look like to you?
Recognizing the strengths of the people on your team and aligning these strengths towards a common goal.
Earning buy-in for ideas and campaigns from the people around you through demonstrated competence, enthusiasm, and exceptional communication skills.
Using empathy to recognize what is needed in a given moment.
2: Which woman inspires you in your life?
Whilst there are countless examples of exceptional women, with the centennial of women's suffrage I have been reflecting on the contributions of generations, rather than individuals.
My American and Swedish grandmothers were born into societies where they did not have the right to vote. Shockingly, in Switzerland women didn't gain the vote fully until 1991, and in Saudi Arabia, women have only been allowed to vote for 6 years. Living in a society that explicitly deems you unfit to influence the decisions that govern your life, must have been demoralizing, depressing and infuriating. The generations of women that continued to push forward and fight so that their daughters and granddaughters could self-govern inspire me deeply.
I am also inspired by, and grateful for, the women across generations who dared to follow their passions into the arenas of science, technology and sport in times when this was discouraged or forbidden due to gender. Because my mother and her generation fought for Title IX, I was able to attend college on a full-ride athletic scholarship. Because women have fought to reclaim their position as programmers in recent decades, I am able to work in the Valley.
Being given these opportunities makes me acutely aware that my generation's responsibility becomes to find a seat at the tables where decisions are being made, both in companies and government, as women remain greatly underrepresented in leadership.
3: What does equality mean to you in the workplace?
Equality in the workplace cannot be separated from equality in our society at large. I agree with Sheryl Sandberg that gender equality is when "50% of our countries and companies are run by women and 50% of households are run by men". Only then, will it be safe to make such a statement without the risk of it negatively impacting our careers. Research has shown that this kind of equality leads to happier, healthier, and more productive countries and companies, a goal that benefits all.
If Doximity sounds like the place for you, check out the job board!
---