Pride month is held in the U.S. each June in remembrance of the Stonewall Riots in 1969. We celebrate Pride in recognition of the strides LGBTQ+ individuals have made throughout history and continue to support our community and generations to come. This month members from LGBTQ+@Doximity, an Employee Resource Group (ERG) dedicated to LGBTQ+ Doxers and allies, are coming together to answer questions on topics surrounding Pride!

How do you celebrate Pride?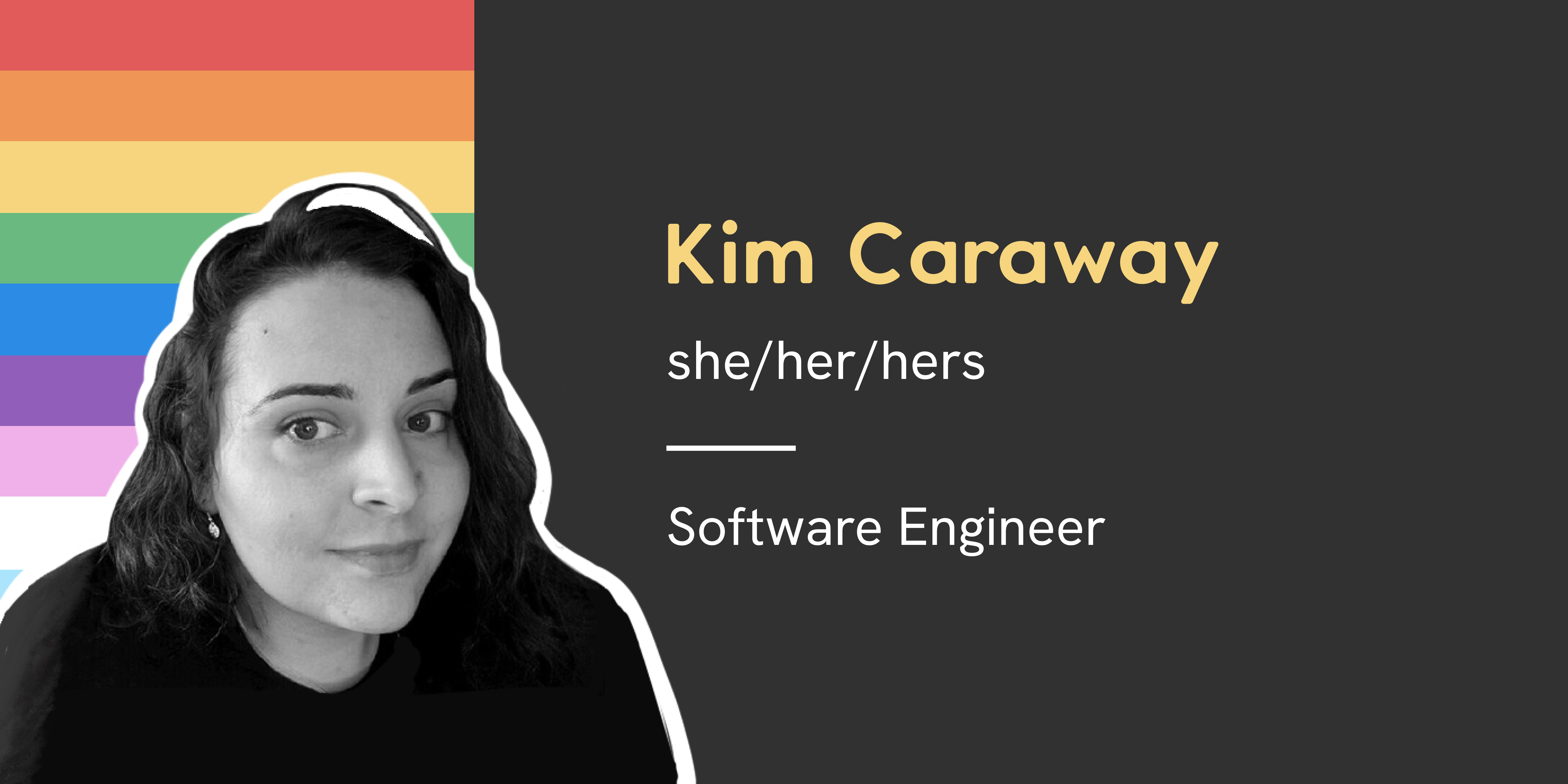 Kim Caraway, Software Engineer
I knew I didn't fit into society's rigid mold when I was very young. The price for this nonconformity is often shame and abuse. Many of us fight an internal battle and realize that the price of repression is greater than the price of nonconformity. We learn that there is nothing wrong with us, in fact there is beauty in our divergence. Being true to ourselves is the bravest thing we can do.

Pride month is a time to celebrate our collective victories from the battles our community has fought. It is also during this time that I celebrate my own bravery. I did not continue to fit a mold too small for me. I realized that my divergence is a beautiful part of the human experience. My identity and the bravery to embrace it is something worthy of pride.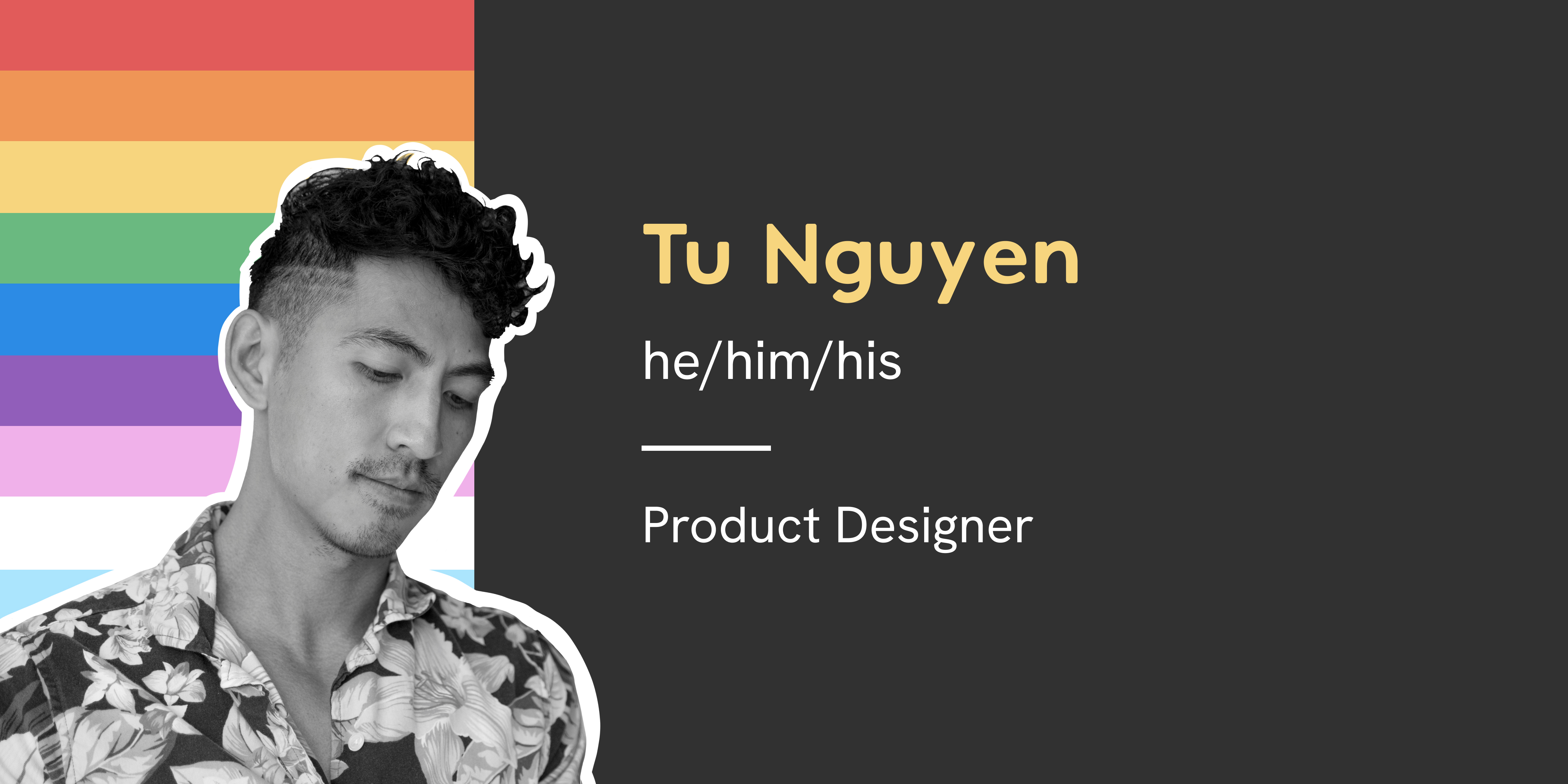 Tu Nguyen, Product Designer
I don't celebrate Pride. I live Pride. For every well-meaning host who begins with "Ladies and gentlemen," taxi driver who compliments my imagined charm on the ladies, and new parent who bifurcates their vision into pink and blue, I snatch these opportunities to engage and remind folks that we exist in fabulously myriad configurations, and that we are all made up of stardust, the premium material from the cosmic fashion house of Rainbow. My Pride is a privileged one, able to sparkle far more brilliantly than that of the most oppressed of our queer family. So, I throw gas on the flamiest of gay fires to light new runways with the hope that the rest of us can finally sashay—and slay.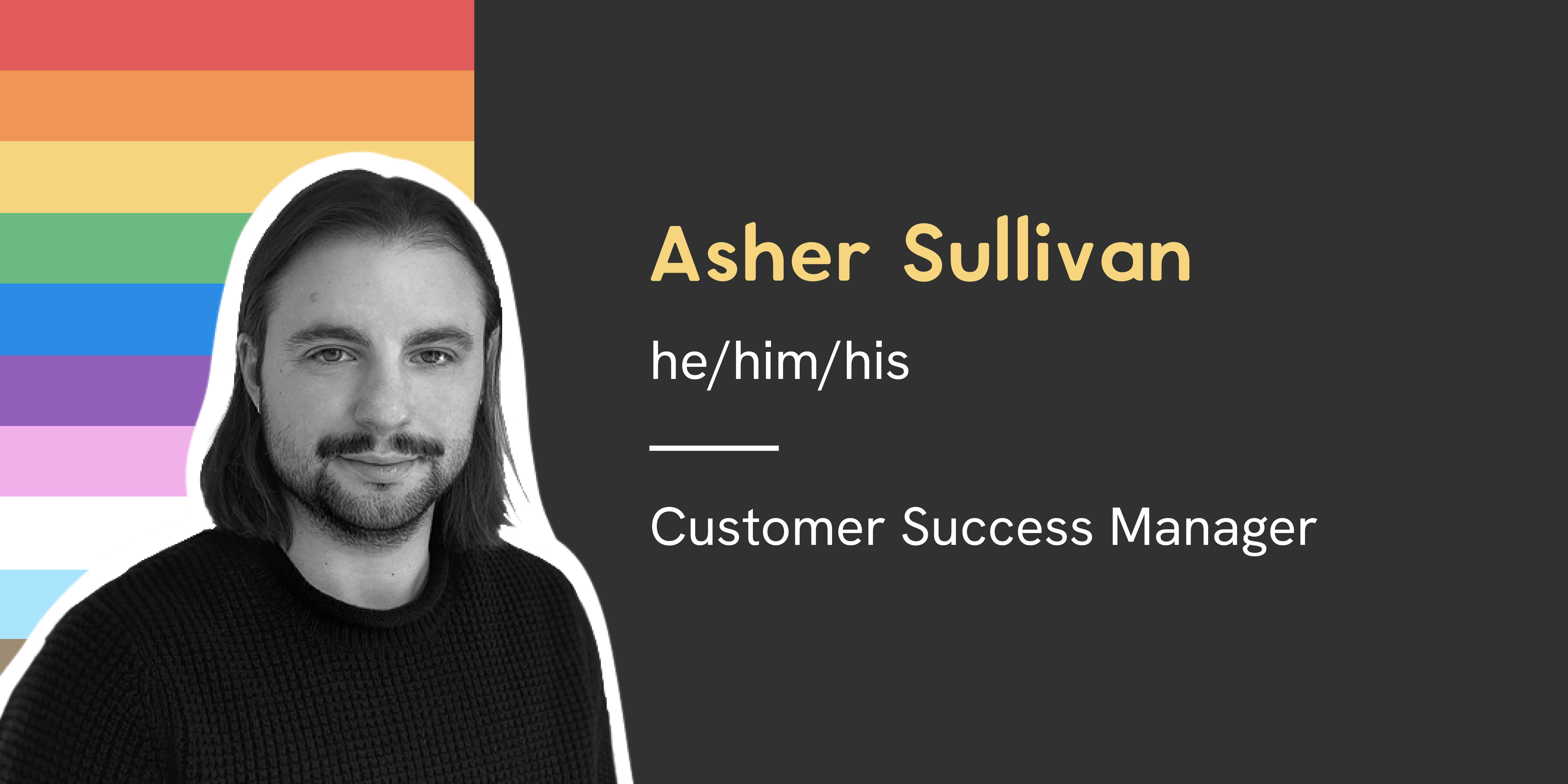 Asher Sullivan, Client Success Manager
I love celebrating Pride! Sometimes that looks like attending the Pride parades around New York City, and sometimes celebrating Pride means packing a beach bag and heading to the Rockaways to the most magical and special part of the beach known as "the queer beach", where queer people have gathered and celebrated in community throughout the summer and beyond since the 1940s.
We're always hiring and we'd love to hear from you! See our open positions across all departments, including our Engineering Department.
---