Doximity is physicians first in everything we do. Being able to support doctors in their work is why I joined such a mission-driven company. That is why I was so excited to hear about "Doxers without Borders," an internal program that pairs Doximity employees or "Doxers" with short-term global health trips. The goal is to provide additional support to physicians dedicating their time to patients in under-resourced communities.
I immediately raised my hand and got paired with Saving Mothers, a nonprofit that works with governments and local groups to eradicate preventable maternal deaths and birth-related complications in low-resource settings. They send teams of Obstetrics/Gynecology (OB/GYN) physicians to places like Kenya, Guatemala, and the Dominican Republic to bring medical supplies and surgical equipment, and provide surgical and hospital efficiency training. Their missions have made substantial impacts on underserved communities globally.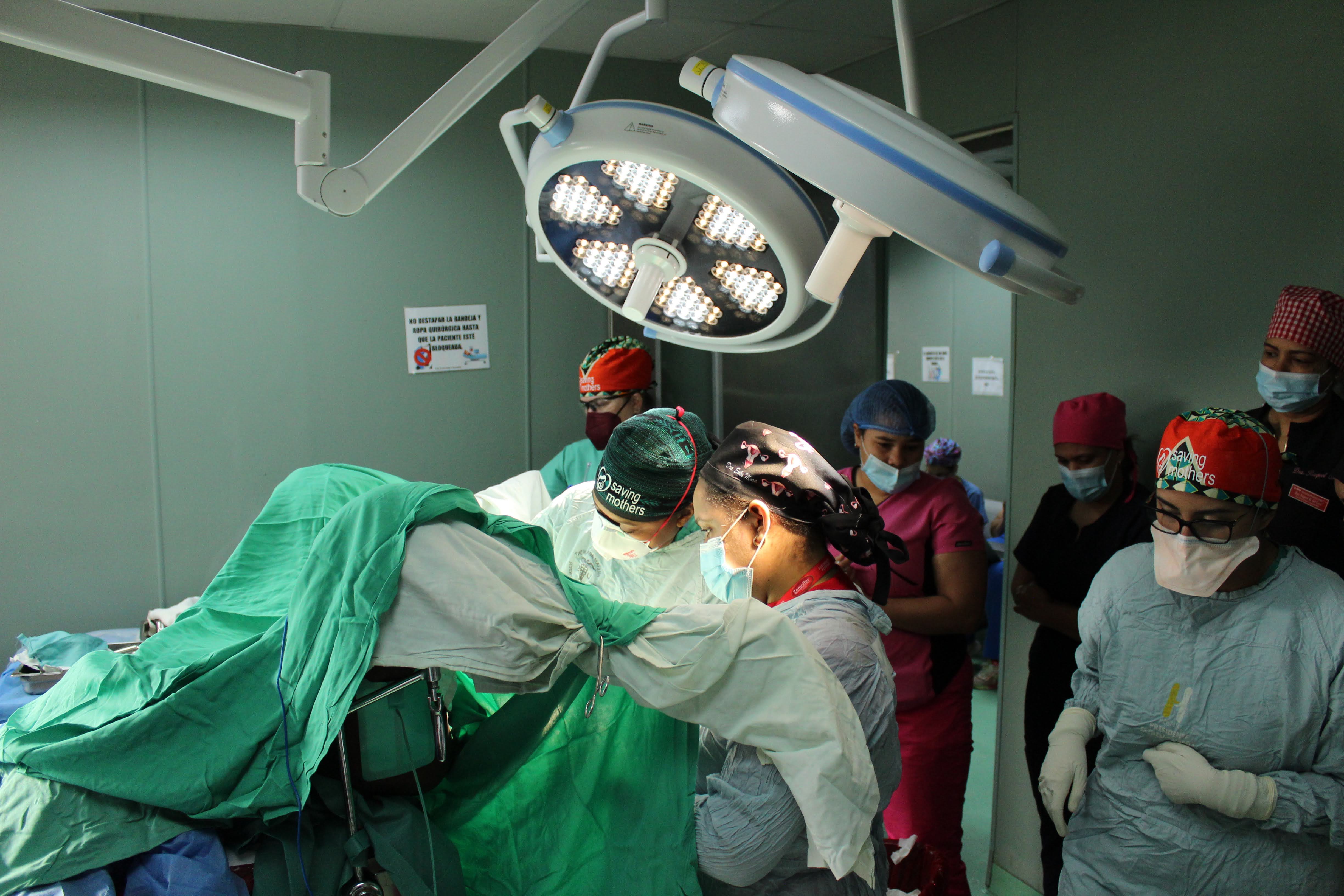 This trip took a team to a hospital in Santiago, Dominican Republic. Over the course of a week, the Saving Mothers team performed or guided the local physicians through vaginal and laparoscopic hysterectomies, prolapse surgeries, and emergent ectopic pregnancy interventions.
My role consisted of reviewing charts to help with their postpartum hemorrhage research, coordinating meals, and documenting the entire trip with photos – including all the procedures being performed. Flying down, I worried about sitting in an operating room (OR), photographing things like c-sections, total hysterectomies, and vaginal prolapses. My partner is an OB/GYN physician, so ahead of the trip I recognized terms like "laparoscope," "prolapse," and "hysterectomy," but I never really appreciated what each entailed in the OR. When I mentioned it to friends and family, they teasingly asked if I would faint.
While each day was draining, I felt great because my work was truly additive.
The first day was a whirlwind. Minutes after arriving at the hospital, I was shuffled into an OR with blood on the floor, people rushing around, and in the middle of it all, a pair of doctors tugging and stretching a hole in a woman's abdomen to make enough room to pull out a baby. Though it was my first time in an OR, I managed to take my jaw off the floor long enough to snap photos of the doctors, the baby, everything. And just as quickly, I was moved out to grab lunches, review charts for medical research, and photograph a variety of other procedures. At the end of the day, I felt less of an imposter and more comfortable working with the doctors to document their work and supporting the mission. While each day was draining, I felt great because my work was truly additive.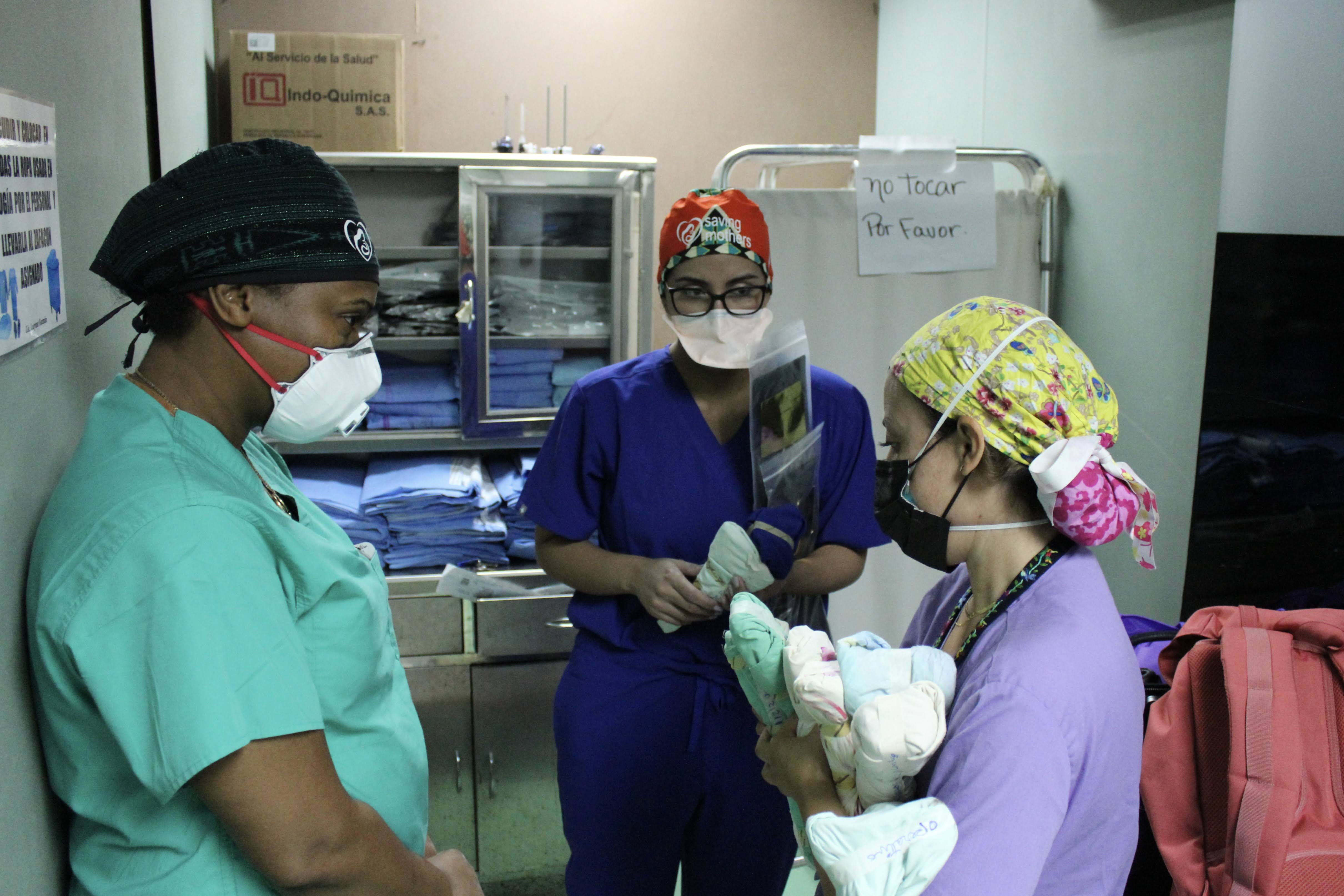 It wasn't all lunches, charts, and glamor shots. There are no OR techs (who typically manage equipment in the US), so equipment cleaning is left to the doctors who just spent hours in a procedure. The cleaning process involves going to town on each tool with alcohol-soaked gauze, removing the bulk of blood and little bits of flesh. Since this wasn't performing surgery, it was somewhere I could help. So I gloved up and got to work.
While this may seem distressing (yes), it was actually one of the moments of the trip that I can point to and say, "they don't have the best resources, they don't have enough tools, they need extra hands. I was able to come in and help." My work cleaning helped the doctors finish faster and have a longer break before their next case. That might not sound like much, but actually experiencing how long and busy their days are, every little bit counts.
When people ask me how the trip was, I usually say, "exhausting, but worth it." You often hear that doctors don't have enough time in the day and that it isn't easy to give patients the quality of care they need or deserve. With Saving Mothers, I lived a small portion of their experience and found that Doximity's "physicians first" mission makes a difference. There is such a dearth of time that any bit saved truly helps.
This sort of sustainable global health effort is what makes the work the Dox Foundation is supporting so vital.
I also gained more insight into how lacking of healthcare resources certain regions are and the priceless value of global health trips. Teams like Saving Mothers negotiate medical device donations and train the local doctors on how to use them, give lectures on treatment best practices, and organize available resources so the sutures aren't stuffed into the same bin as the forceps, laparoscope, and loose gloves. This sort of sustainable global health effort is what makes the work the Dox Foundation is supporting so vital. Without help, doctors might not be able to bring enough equipment – or enough hands. By funding travel, they can afford more: more resources, more professionals, and most importantly, more time with patients.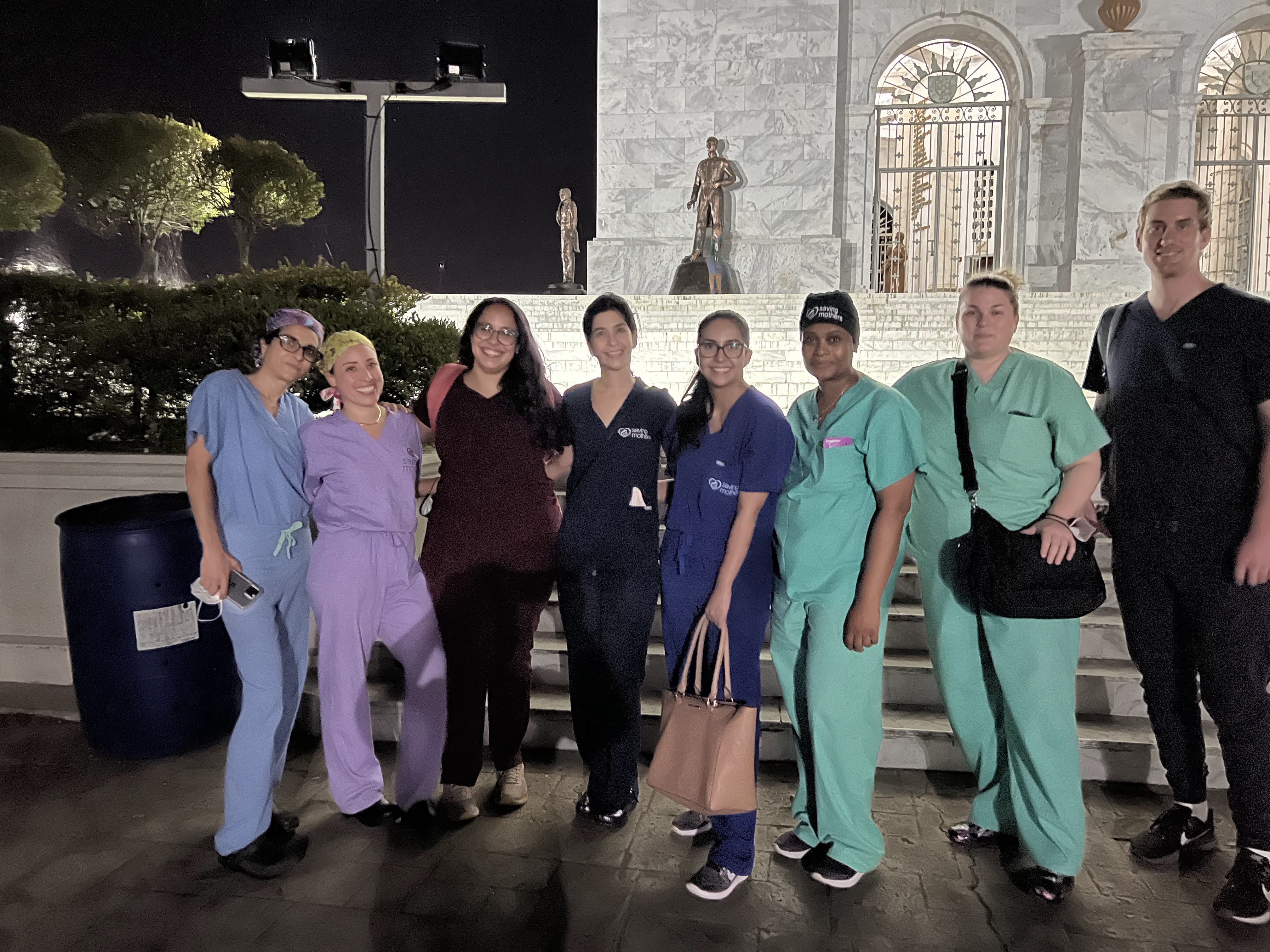 At the start of the trip, I was worried. I'm not a doctor, what if there isn't anywhere I can pitch in? What if the doctors think I am just a hindrance? But that wasn't how it went. I didn't perform surgery (maybe next time!) (jk), but my work made it easier for doctors to do theirs.
I returned home feeling more connected to Doximity's mission than before, and I absolutely recommend it to any Doxer who is interested in doing more and ready for the heavy workload. I stayed with the doctors all week, I saw how strenuous and exhausting their jobs are, and I met the patients who benefited from their care. And in a few small ways, I was able to help.
---