I held a newborn baby for the first time in Santiago, Dominican Republic. At Doximity, we have an employee volunteer program called Doxers Without Borders. Through this program, I had the opportunity to support Saving Mothers, a nonprofit organization dedicated to eradicating preventable maternal deaths and birth-related complications in low-resource settings. Saving Mothers is a unique organization that conducts all of its programs, training and procedures in collaboration with the hospital's staff. This helps to create sustainable care systems, with the ultimate goal of improving maternal health care in limited-resource settings.
For the Santiago hospital, Saving Mothers was able to secure an equipment donation for laparoscopic surgeries, which can offer many advantages, including decreased risk of infection, reduced bleeding, less pain, quicker recovery, and shorter hospital stays. Saving Mothers included the local staff in all procedures and provided the necessary training to empower them to continue using the equipment in the future.
Witnessing pain points in clinical care
Patients at the hospital come from Santiago and the surrounding countryside, with about 50 percent of all birthing patients being Haitian (often refugees). Still, there are a limited number of healthcare professionals who are able to interpret between Spanish and Haitian Creole, presenting significant opportunities for language translation and culturally competent care. During my time, I was also able to observe clinicians navigating several unique care scenarios. I witnessed a high-risk patient who suffered from a third-degree heart block after delivery that required a pacemaker and subsequent monitoring. This resulted in the mother's separation from her newborn and limited opportunity for breastfeeding. A mother having to commit to a formula diet for her newborn, with limited financial means, really struck me.
Without any urogynecologists in the region, some patients wait months for the Saving Mothers team to return. In the United States, urogynecology is mastered through a fellowship program and high-volume practice. Given the profound impact a prolapse can have on a patient's quality of life, the surgery and post-surgery results left me teary-eyed. My hope is that a Dominican resident will be inspired to do a fellowship in urogynecology elsewhere and then return to the hospital.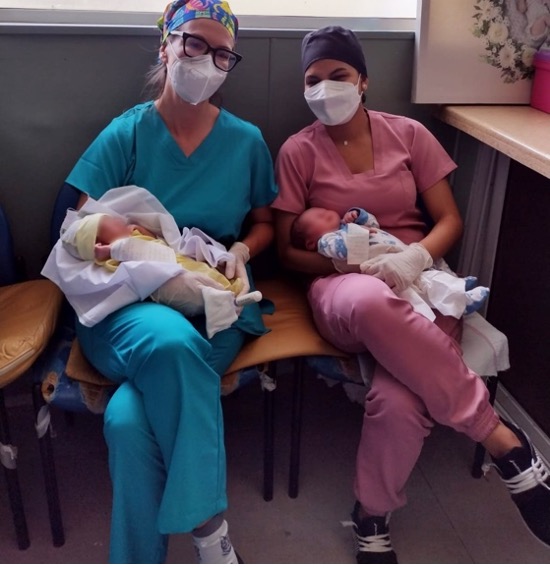 Addressing postpartum hemorrhage
The hospital also identified mortality due to postpartum hemorrhage as an institutional priority. Saving Mothers and the hospital partnered to execute a postpartum hemorrhage protocol. This included an initial simulation and then a post-simulation presentation and discussion, as well as offering birth kits to pregnant patients who may need to give birth at home or in a small community. I recorded the hospital's first postpartum hemorrhage simulation attended by approximately 25 doctors and nurses. While the Saving Mothers team suggested best practices and assisted, the local team drove the simulation.
What else to expect as a volunteer
The hospital nursery in Santiago was a trip highlight, both to observe the healthcare providers run through their checklist as the newborns were wheeled in and to hold and feed these delicate bundles. As a volunteer, proficiency in Spanish, French or Haitian Creole can make a big impact. You can also help the team stay a few steps ahead by anticipating needs, making sure everyone is hydrated and fed, helping locate people and equipment during surgeries, taking a ton of photos, and just as importantly, making meaningful connections with local staff. I was even able to feed my own curiosity for patient stories by attending patient visits and sometimes talking to them directly.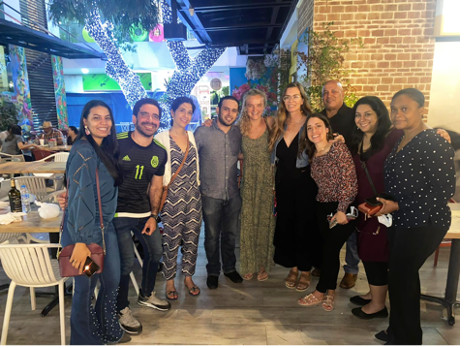 Santiago's lasting impression on me
Ultimately, the best part of the trip was the personal connections. On our last night in Santiago, our new friend, a resident from the hospital, gave us each a bracelet as a gesture of kindness and friendship. We've stayed in touch and I look forward to following her career success. Much of these connections and my appreciation for their work has inspired me to find additional ways to support Saving Mothers, such as connecting them with a pro bono website design and offering my copy editing skills. As Doxers Without Borders volunteers we'll go to different corners of the world, with different organizations and even have different experiences, but our connecting thread will be the opportunity to expand our hearts, minds, and circle of friends.
---