The Dox Spotlight is a series that highlights the hard work of Doximity employees as they continue to build time-saving tools for the largest professional medical network in the U.S. This week, we interviewed Doximity's Software Engineer, Sarah Reid.
Q: How long have you been at Doximity?
A: I have been at Doximity almost a year and I'm looking forward to the one-year anniversary jacket!
Q: Do you have a fun fact you can share?
A: I am currently learning German. My goal is to read The Hunger Games in German within the next year.
Q: What attracted you to work at Doximity?
A: I attended the 2016 RubyConf where I met several Doximity engineers. I was impressed by how enthusiastic and knowledgeable they were, and how willing they were to answer my questions about their technical stack. As I learned more about the company, it seemed like the kind of place that encouraged the growth and development of their talent. I could tell that Doximity recognized its talent and the achievements of their team. And that's definitely proven to be true! So when I started looking for a new position, Doximity came to mind immediately; the culture of excellence and the opportunity to work remotely made our company the obvious choice for my next career move.
Q: What is it like to work remotely at Doximity?
A: Doximity is the best remote experience I've had so far. Doximity does a lot to build a productive and supportive remote culture. In the past I've learned that being a remote engineer is difficult at a company whose culture is focused primarily on the physical office space. You miss out on important conversations that happen in passing in hallways, or special activities that only happen in-office. It can make you feel isolated from the rest of the company.
Doximity is a completely different experience. Remote workers are fully integrated into the company culture: we are never made to feel like outsiders or temporary help. Two-thirds of the company works remotely, and even the folks in HQ work from home every Wednesday. We use Slack as our main communication channel for almost everything; from shooting the breeze, to scrum updates, to technical tasks like deploying. For all of our meetings, we use either Google hangouts or Zoom for video conferencing. It really helps level the playing field for remote employees since employees at HQ use the same tools for communication that we do. We also have offsites where our teams get together for a few days each quarter. These offsites are a great opportunity to get to know your colleagues outside of the office, catch up with folks you already know, and strengthen those relationships.
Q: What are some of the challenges of being a remote employee?
A: One of the main challenges is the time difference. Being on eastern time, I'm three hours ahead of HQ in California. When I get online, it's about 6:30am Pacific time, which can be challenging If I need to reach out to my colleagues first thing in the morning. We try to be respectful of the time differences and not message outside of a coworker's normal work hours unless it's an emergency. While inconvenient at times, the time difference can also be used to our advantage. There have been a few cases where our team has stretched out a day more than 8 hours to deliver features under a tight deadline. How this usually works is I pass off a feature I developed in the morning to one of my teammates in HQ. They start their workday about 3 hours later than me, so they have some hours left to finish delivering it. These staggered work hours have enabled us to deliver features within a single day without forcing a single team member to work more than their 8 hours.
Working from your home is also a challenge: since your home-space is also your work-space, your work life can start to take over. Thankfully, I have a dedicated room for my office that I work out of. When it's time to "go to work" I open the curtains, switch on my laptop and get settled in for the workday. I strive to maintain a routine where I get up pretty early every day -- around 6:00 AM -- and get my day started. I'll work out, make breakfast, and just do non-work things for a couple of hours. I work a regular schedule from 9:30am to 5:30pm and try to pace out my work to wrap up at 5:30 PM. Having my own office also mentally helps when it's time to "leave" work in the evening. At the end of the day, I turn off my computer, shut off the lights, and close the door.
Unreliable internet access can also be a challenge: if I can't get on the internet, I can't get work done. I've learned from my peers that having a backup source of internet, like a hotspot, can be a life-saver on days where your every-day internet is flakey or just plain down.
Q: Are there any projects you're working on that you are particularly excited about?
A: I've been very excited to work on our conferences product, a tool we've built to help doctors connect with their peers at conferences they're attending. This tool is really fun because it's interesting to see how people connect with each other and how many people might know each other and attend the same conference. I enjoy seeing the level of engagement among our users during a particular conference and to know the product I helped build is being used is very satisfying.
Q: What would you say at Doximity has been your proudest accomplishment?
A: One of my proudest accomplishments is getting to work with the D3 JavaScript library to make dynamic visual charts. D3 turned out to be more complex than I originally thought it would be, so creating charts we were able to use in multiple articles for our data journalism product felt like a real accomplishment.
Tying in with that was a recent data journalism article which took a lot of collaboration with our data analysts. This project was a little tricky because the data, which we were using to feed the D3 charts I had made, had to be formatted JUST right. Watching the two teams work together to get this article completed was a beautiful thing to see.
Q: What excites you the most about where Doximity is going?
A: It's hard to just pick one thing. The people who lead Doximity are deep, insightful thinkers with a thorough understanding of the market that we operate in, which enables them to lead the company from one success to the next.
When I compare Doximity to other companies I've worked for, Doximity does a much better job of choosing goals which are challenging, yet flexible enough that we can take advantage of developing opportunities. More importantly, as an employee, I understand the part that I play in meeting these goals. I can clearly see how the code that I'm writing will help accomplish a particular goal. I also really like the structure we are given to achieve these goals. At Doximity, we work with a quarterly timeline to meet our goals. These quarterly goals will ultimately build over the year to help us reach our end-of-year goal.
Accomplishing smaller goals is that gets us to the BIG goal. In a way, it's really how life works, even with personal goals. For me, I want to reach this personal goal of learning a new language, but I can't just learn German overnight. That's a huge goal. So how do I accomplish that? Well, you start small. I do Duo Lingo once a day. I do lessons on DW.com once a week, and just build up from there. I like how Doximity applies this same approach to team goals: it's very realistic.
Q: What's your biggest piece of advice to a younger software engineer thinking about their career goals?
A: My advice for anyone seeking to enter the software engineering industry would be: don't focus solely on the technical skills but also work on your soft skills, especially communication. What separates a good software engineer from a great software engineer is the ability to communicate with your project manager(s) and really solidify requirements. If you think about it, regardless of whether you're working on the business side or the technical side of your company, the ability to pass knowledge along clearly and effectively will be critical to the success of both you and your company.
My advice to someone already working in the field: never stop learning. Our profession requires us to be constant and adaptable learners, so learn from your peers, learn from formal study, and learn from your mistakes, because you will surely make some.
For engineers who are considering a remote position, I would say: you must be self-motivated and disciplined. Working remote isn't for everybody. Some people work better in the structured environment and immediate interactions of a traditional workspace. But some of us work as well, or better, outside of an office setting. For me, in fact, a busy office can be distracting; I find I am much more productive working from home.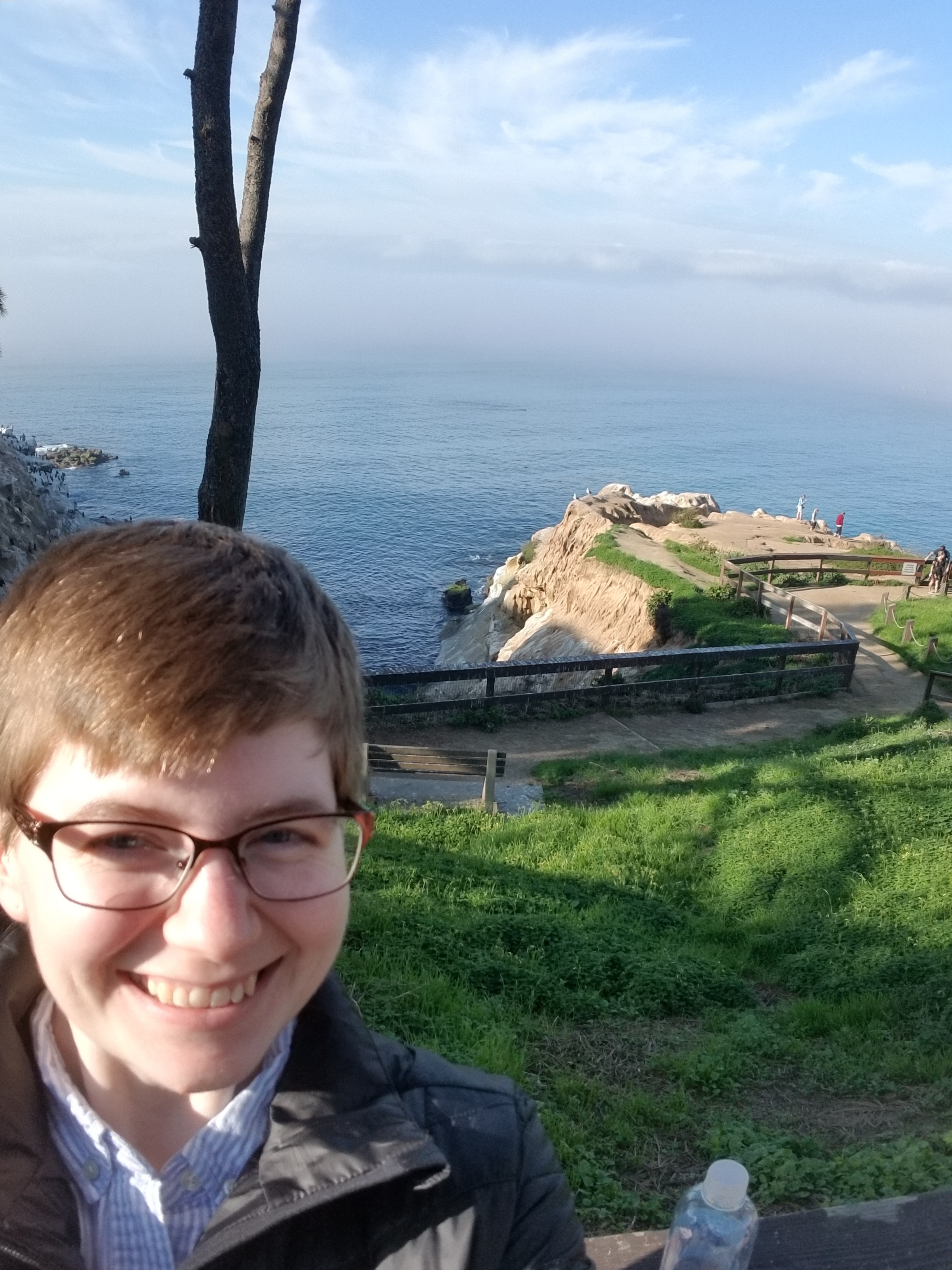 ---