This article originally appeared in Doximity's OpMed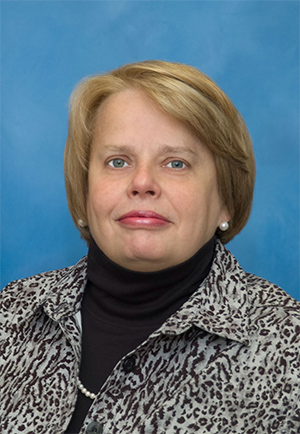 Dr. Karin Muraszko is no stranger to forging her own path in life. She was born with a closed-form of spina bifida, and doctors weren't so optimistic about her future. Fortunately, her parents didn't listen. "No person achieves any success without others helping them along the way," she shared. "I was fortunate. I had educators when I was in high school and college who were spectacular in making me think that you don't judge a path by what people tell you your path should be, but judge a path by what you think you want and what is important to you. And so, in a lot of ways, creating my own path has been something that's been a lot of fun."
Dr. Muraszko completed her undergraduate studies at Yale, followed by medical school, neurosurgery residency, and pediatric neurosurgery fellowship at Columbia University. She was a researcher at the NIH until she joined the neurosurgery department at the University of Michigan. A few years later, the department chair retired. Dr. Muraszko applied for the opening, "... really not expecting that there would even be an opportunity because I'm a woman, I'm a pediatric neurosurgeon. I have a disability. I mean, that just wasn't something I really thought would necessarily fit for all the criteria." Despite her doubts, she was selected as the first female chair of a neurosurgery department in the U.S. in 2005, among her numerous accomplishments.
"I'm passionate about neurosurgery as a whole and love having a department that has grown and been successful," Dr. Muraszko said. "As a chair, my job is mostly to make sure I've got the right people in place. Make sure they've got the right resources and stand back and let them do their thing because they're all very good."
This approach makes her a natural mentor. In her 15 years as chief, she has mentored countless neurosurgeons, including CNN's Dr. Sanjay Gupta. Dr. Muraszko sees mentoring as a way to leave a legacy that promotes the next generation of talented neurosurgeons. "You want to make sure that the next generation of neurosurgeons that are out there are capable and careful, but also kind and thoughtful, and recognize what an extraordinary privilege it is to be a neurosurgeon."
The key to being a good mentor, according to Dr. Muraszko, is to be supportive while also honest and realistic. This could mean connecting mentees to surgeons they want to learn from, helping them realize their own weaknesses and how to improve, or teaching them how to advocate for themselves. Dr. Muraszko thinks that "... really good mentors are both careful critics, but also strong supporters. They provide a balance of the two such that you become better. … I try very hard to make sure that people have an honest assessment of what the job is like, what it is to do the things I do, and ask what gets them really excited."
As for how to respond to criticism, Dr. Muraszko has advice for the growing ranks of women in neurosurgery: Use criticism as a way to improve, not as a gauge of overall success. "Something I've got to point out to women is often a criticism given to male residents about a particular event, let's say how a patient's wound was closed," shared Dr. Muraszko, "something like that is taken as a comment about a specific event. Many times when you say the same thing to a woman about a specific event, they internalize it as a broader statement about their overall value. It was something that took me a while to learn and understand."
Women in medicine can benefit from a supportive group of peers. For Dr. Muraszko, it's her "GOGN." "I've got a group of women that I meet every time we have a national meeting, I call them my 'good old girls network'," she shared. These fellow female neurosurgeons talk about career progress, help each other with writing papers, and even founded a Women in Neurosurgery group. And the support structure one builds can include men and women, whoever can be a sounding board to help assess progress, needs, and areas for improvement.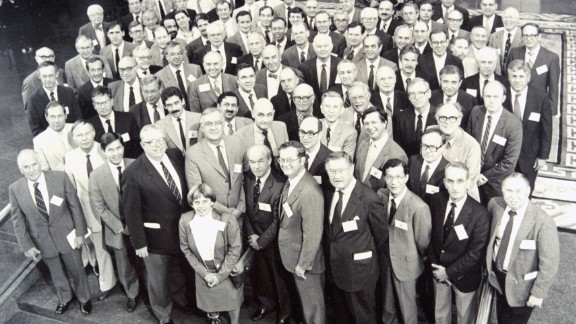 Dr. Muraszko has seen the field of neurosurgery evolve. "When I started, there were very few women in neurosurgery. Now about 12% of practicing neurosurgeons are women. As a specialty, we've tried to open ourselves up more, not only to different genders, but become more broadly appealing to a wide variety of people. … there's great strength in diversity and it's been nice to be part of that evolution. … We need to reach out to individuals and recognize their talents, celebrating them and understanding that talents come in a lot of packages."
"One of the promises I made myself was that I was going to work really, really hard to see other women become department chairs," recalled Dr. Muraszko. "It's kind of like what Madeleine Albright said, 'There's a special place in hell for women who don't support each other.' I'm happy to say that there are now five women chairs of neurosurgery departments. There are women who have been presidents of our major national organizations, women on the American Board of Neurologic Surgery, the ACGME."
A career in neurosurgery is understandably demanding, but does it ask women in particular to sacrifice too much? Dr. Muraszko thinks there's a better way. "We need to become gentler and more capable of understanding the value of an individual that isn't so much based on how many hours they're at work in terms of days and nights and weekends. Give people a chance to have a life. The most traditional may not always be the best way to do it."
Dr. Muraszko isn't the type of person who slows down, even after leading a top neurosurgery department for over a decade. She was recently invited to join the Academy of Medicine. She's continuing to advocate for diversity in neurosurgery. And she's been encouraged to write about her history and perspectives. She hopes to resume her annual medical mission trip to Guatemala, currently on pause due to COVID-19. And she'll continue to build a legacy to be proud of.
"I think that the pursuit of science and the pursuit of knowledge, as well as pushing the frontiers of neurosurgery and medicine forward have also been rewarding," reflected Dr. Muraszko. "To be honest, I've always loved the clinical, even more than the science, but I think both as being important, because what I hope is that my legacy as having been a neurosurgeon is, one, in training the next generation, two, in developing the best treatment plans, and then three, in really recognizing the possibilities and what can and can't be done in neurosurgery. So I would really hope that in my life I've maybe helped at least give an example of a way in which one can stay balanced and yet remain also focused and capable of doing important things."
---