Asian American and Pacific Islander (AAPI) Heritage Month celebrates the contributions Asian Americans and Pacific Islanders have made and recognizes their achievements in a variety of fields. BIPOC@Dox is committed to fostering a culture of equity and inclusion for AAPI Doxers and all Doxers of color, especially during challenging times. We had the opportunity to catch up with a couple of Doxers who belong to AAPI communities to discuss identity and solidarity at work.
Jennifer Lee, Data Analyst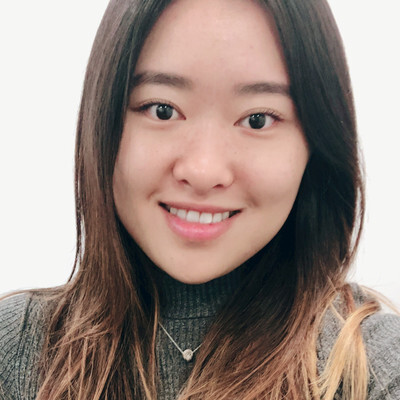 1: What does being Asian American mean to you?
The meaning of being Asian American has definitely shifted over the years for me. It is closely tied to my identity and as a child, it was something I tried to hide as much as possible to "blend in." Growing up, I occasionally felt as though I did not fit in either cultures, which is Korean and American for me. I've grown to accept myself and now I'm comfortable and proud of being part of two countries, cultures, and languages. I believe my intersection brings unique perspectives and allows my own thought processes to be diverse which I believe is a great gift.
2: How do you bring—or strive to bring—your full self to work?
The endless cycle of routine work and life does seem daunting at times and it can be difficult to find purpose in it to motivate myself. Sometimes reminding myself who I am impacting and benefitting doesn't quite help enough, but when I think about all the people I've met through work and the meaningful connections I've made, I believe being part of an organization makes my life more interesting.
3: How are you taking care of yourself during challenging times?
During challenging times, it's easy for me to revert to the thought that I don't belong in the U.S. or in South Korea due to my Asian American background. I remind myself that despite what other harmful people may believe, I know that my home is here, where I am right now, and that my home isn't based on my looks but based on my values and my life so far. I'm also actively trying to move away from brushing away painful events to quickly get over them without processing them. I fully process my feelings now because I know we all deserve better and I no longer ignore pain as a tactic to fit in.
4: How has BIPOC@Dox influenced your experience at Doximity?
When traumatic events occurred and I had to act like nothing had happened at work, I felt alone and ignored. Through connecting with other people in BIPOC@Dox, I knew I wasn't alone and it helped me navigate and vocalize my own experiences. It gave me relief that I had a safe space where I don't need to hide or pretend.
If Doximity sounds like the place for you, check out the job board!
Interview conducted by Angelica Recierdo
Banner image created by Hannah Gambino
---