Doxers love to read! As such, we have a book club that meets once a month where we geek out on everything from non-fiction to science fiction.
We find our book club to be a great way to help our diverse and distributed team feel more connected. It's also a great way to shift the team's perspective and encourage people to experience works that they might not normally gravitate towards!
If you have some down time this holiday season, whether you're cozied up in a cabin next to a fire, or a 14-hour flight to your New Year's destination, here is a summary of the best books we enjoyed reading in 2019: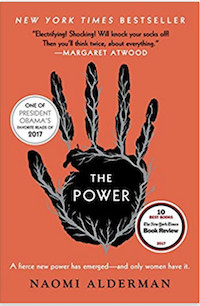 The Power by Naomi Alderman
Fiction, selected by Hallie Smith, Editorial
The Power is a science fiction novel that follows the lives of five characters during years of rapid change where women gain the power to release powerful electric jolts, making them the more dominant gender. Readers fall in love with these complex characters even as they perform acts you may hate.
Book Club Vibes: We all loved this book. It provided a backdrop for some really interesting conversation around religion, gender inequality, and what it means to be powerful.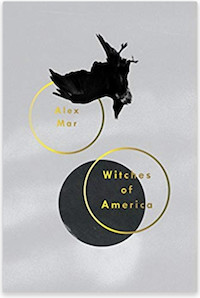 Witches of America by Alex Mar
Nonfiction, selected by Wynter Miller, Editorial
Witches of America is a memoir of Mar's immersive five-year trip into the occult, as both a journalist and someone searching for her own faith. She explores modern Paganism―from its roots in 1950s England to its present-day American mecca in the San Francisco Bay Area; Her story recounts her experiences, including a gathering of more than a thousand witches in Illinois and a trip to New Orleans, one of the world's most influential magical societies. Along the way, Mar decides to train in a coven herself. Intrigued readers learn about the not-so-well known world of real life witchcraft while grappling in fresh and unexpected ways with the question underlying every faith: Why do we choose to believe in anything at all?
Book Club Vibes: Overall, most club members felt the book was not what they were expecting. Most were hoping for a book on a more holistic nonfiction account of witchcraft in America, but as they got into it, the story was diluted with too much of the author's opinion and therefore seemed too disingenuous.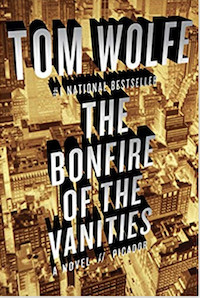 Bonfire of the Vanities by Tom Wolfe
Fiction, selected by Woody Woodrich, Software Engineer
Sherman McCoy is a young investment banker with a fourteen-room apartment in Manhattan. He ends up getting into a freak accident in the Bronx. Prosecutors, politicians, the press, the police, the clergy, and assorted hustlers high and low close in on him, giving readers a view into New York in the last years of the twentieth century. The city was boiling over with racial and ethnic hostilities.
Book Club Vibes: Interesting read, however perhaps didn't age well. The book captured the 1980s ethos very well, however was challenged with resonating with today's readers.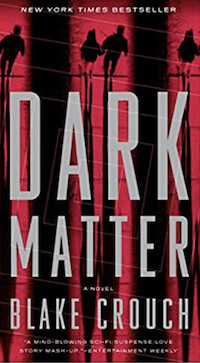 Dark Matter by Blake Crouch
Fiction, selected by Ben Simpson, Software Engineer
Dark Matter is a science fiction page turner where the main character, a physicist, gets kidnapped and wakes up in a different world where people seem to know him, but he's never met them. The reader is introduced to the Multiverse where every tiny decision made leads you to a different destiny.
Book Club Vibes: This book was a pretty light read and universally liked in book club. It lead to a hearty discussion on destiny, fate and happiness.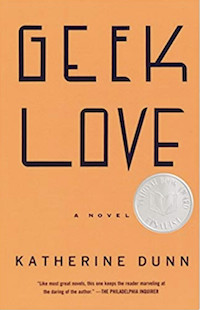 Geek Love by Katherine Dunn
Fiction, Selected by Kelly Fox, Client Success
Geek Love is an odd piece of fiction centered around two stories from one family. The back drop is a travelling circus that uses chemicals to create freaks. There's a cult, incest and a family dynamic that is equal parts interestnig and completely disturbing.
Book Club Vibes: Most in the group were not a fan of this book. However, its freakish premise lead to some fun discussion that typically ended with more questions than answers.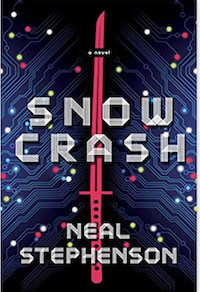 Snow Crash by Neal Stephenson
Fiction, selected by Seyoung Kwak, Software Engineer
Snow Crash is a bizarre science fiction book centered around two dimensions - reality and the Metaverse. The main character is charged with a mission to destroy a computer virus that is striking down hackers everywhere. This book is bold and weird.
Book Club Vibes: This was one of our larger group discussions and the first that was 100% drawn on gender lines. The females in the room hated the book. The males liked it. However, people universally were impressed with the technical concepts in the book, given it was written 30 years ago.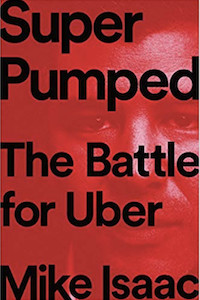 Super Pumped: The Battle for Uber by Mike Isaac
Non-fiction, selected by Derrick Lu, Sales Operations
Super Pumped follows the roller coaster of Uber's early years. It serves as a cautionary tale for Silicon Valley. You cannot blindly follow a leader, when that leader operates on the shady side of gray.
Book Club Vibes: We're in tech, so most had followed the Uber stories when they came out. But this book was still a quick, fun read that pulled them all together with the 20/20 vision of hindsight. It certainly made us appreciate our own business and company culture.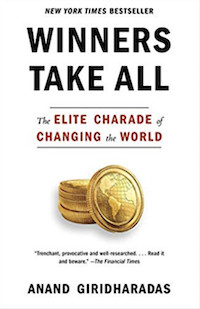 Winners Take All by Anand Giridharadas
Non-fiction, selected by Mark Pan, Software Engineer
The New York Times bestselling, groundbreaking investigation of how the global elite's efforts to "change the world" preserve the status quo and obscure their role in causing the problems they later seek to solve. Anand Giridharadas takes us into the inner sanctums of a new gilded age, where the rich and powerful fight for equality and justice any way they can—except ways that threaten the social order and their position atop it.
Book Club Vibes: The club was split on this one, but thought the book was thought provoking in the very least. The big takaway question in regards to poverty & discrimination was; "How come silicon valley's elite are selling ladders to climb walls instead of tearing the walls down in the first place?" Anand points out that real-change isn't as profitable as fake-change, and gives a myriad of examples to this effect.
---